Rising Star Quilters Guild:
devoted to the joy of creating beauty with textiles.
Dates:

October 14 and 15, 2023

Location:

Arlington Town Hall
730 Massachusetts Ave
Arlington, MA
Sign up to receive email notices about future Rising Star shows.
Next meeting:

Topic:

Becky Goldsmith "A Practical Approach to Color"

Location:

This will be a Zoom meeting.
Members: check your email for Zoom invitation
Guests: contact president@risingstarquilters.org for Zoom invite

Time:

Meeting runs from 7:30-9:00

Guests:

Visitors always welcome. $10 fee
Looking for the Junior Quilters?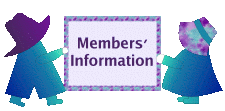 Find us on Instagram